Need to know what size Sofa Cover you need? Our sofa covers come in 4 sizes. Small, Medium, Large and X-Large. measure your sofa from arm to arm as shown in the drawings below, be sure to include the drop from the arm to the seat cushion. Once you have your measurement just match it up with the right cover. All Pillowcases are

18x18 inches

45x45 cm

. Please note that L-shaped and U-shaped sofa's will require more than one cover.
SMALL: 1 SEATER
Single Seat: A to A measures 35-55 inches90-140 cm
LARGE: 3 SEATER
Three Seater: A to A measures 75-90 inches190-230 cm

MEDIUM: 2 SEATER
Two Seater: A to A measures 57-73 inches145-185 cm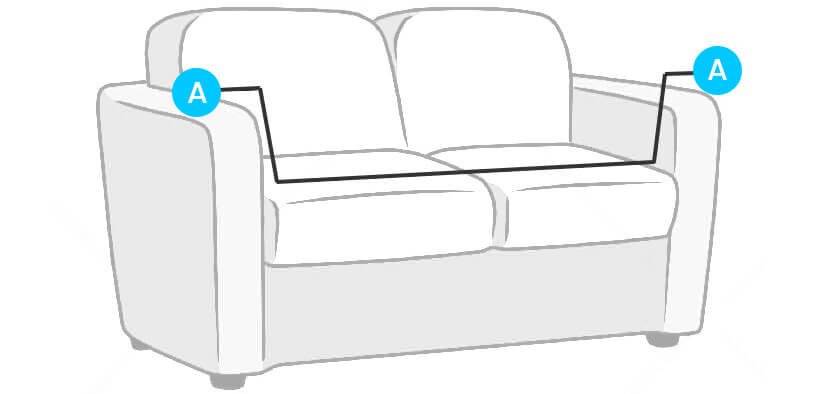 X-LARGE: 4 SEATER
Four Seater: A to A measures 92-118 inches235-300 cm

L-SHAPED & U-SHAPED SOFAS
L-Shaped and U-Shaped sofas require more than one cover. Split your sofa into sections and measure each one. So for example, if you have an L-Shaped Sofa and A-A measures 39 inches100 cm and B-B measures 77 inches195 cm. You need to order 1 x Small cover and 1 x Medium cover.
L-SHAPED
Requires 2 x Sofa Covers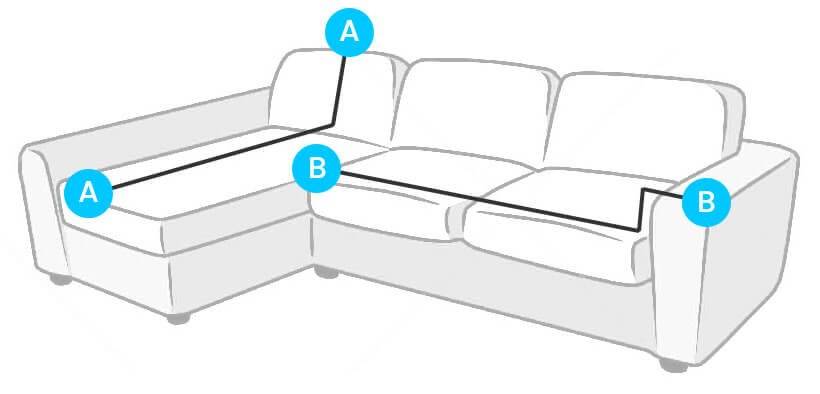 L-SHAPED
Requires 3 x Sofa Covers